PetDrivr's updates came to ensure a better experience in VR game for family this Christmas
We're happy to announce new updates on PetDrivr and its release date to be right before Christmas and New Year's Eve. It is the perfect opportunity to enjoy a safe, easy learning and fun Virtual Reality game experience with your family, friends and, of course, pets. Here they are:
New Toys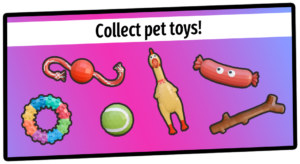 New different and funny toys are now available for you to find over the city. As you drive through the map, you'll find them. The more you collect, the happier the dog is and better is your score. The chicken, the baseball ball, the teether, the sausage and the stick are some.
New places to explore in the city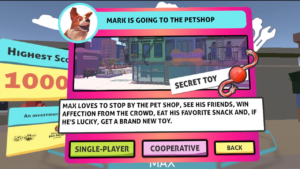 PetDrivr's city is now larger. You can now enjoy and explore new places like the park, the seaside, downtown area, the highway and the avenue. Each place is a new opportunity to have fun and find different toys – and lots of snacks – so that your dog friend will be the happiest.
Drive From Anywhere to Everywhere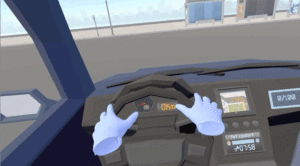 You can now drive with your pet and explore wherever you'd like to go. All the places are safe and there are no struggles, no enemies, nothing to worry about but collect snacks and hidden toys. The map is open so that the driving experience is improved. You'll be able to drive anywhere with your doggy friend beside you.
Co-op Score System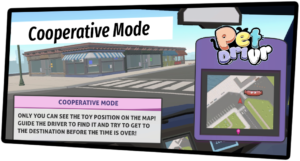 When you play co-op mode with friends and family, one of you will be in charge of driving (Oculus) the other will be in charge of the GPS (TV) so that you can help each other to explore the city and collect snacks and toys – then switch the tasks. The goal is to cooperate, but each one earns their own score.
If you love dogs and if you'd like to share a fun, safe and easy learning VR game experience with your loved ones on Christmas and New Year's events, you should be looking forward to download PetDrivr. It will be available soon on Oculus Store and Steam. Follow us on Twitter and Instagram for more.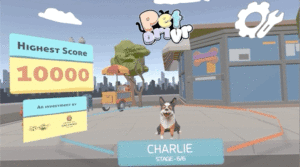 Ps.: We recommend you to play co-op mode only with people who already live with you. Remember to respect social distance and avoid meeting people of the risk group.